Do you want to be the landlord for your property but still need some help? By choosing Smart Maintenance, our No Headache option, you will continue to collect the rent to your property while we take care of your maintenance issues. With our 24/7 repair center, your home issues turn into our problem and we will find the solution. By paying a small, monthly fee, we will address any of your maintenance problems and have them fixed in a timely manner. This means that you can manage your property your way: select your tenants, collect the rent, etc. If a maintenance issue comes up, we will be your one stop shop for fixing your home. No need to search for plumbers, electricians, or carpenters and wait for them to show up.
Our maintenance team is qualified and insured to handle any issue that may come up. Every quarter you will receive a monthly report including any charges or receipts that went towards maintaining your property. We want to make this an easy way for you to be confident that your property is in good condition. Not into long term commitments? You can always terminate our service in 30 days. Make the smart decision and choose Smart Maintenance for the most affordable way to ensure your investment's condition.
Smart Maintenance Facebook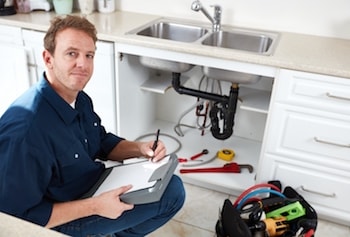 Smart Maintenance
$199 set up fee.
$19.95 / unit per month.
$50/hr for Smart Maintenance repair technicians
20% Mark-up charge for outside vendors.
24/7 Repair Center.
We take care of all work orders.
Detailed monthly reports- one vendor report.
Our repair technicians are insured.
Available in Multi-family buildings only.
Smart Maintenance Report
Smart Rentals is committed to ensuring that its website is accessible to people with disabilities. All the pages on our website will meet W3C WAI's Web Content Accessibility Guidelines 2.0, Level A conformance. Any issues should be reported to Service@STLSmartRentals.com. Website Accessibility Policy